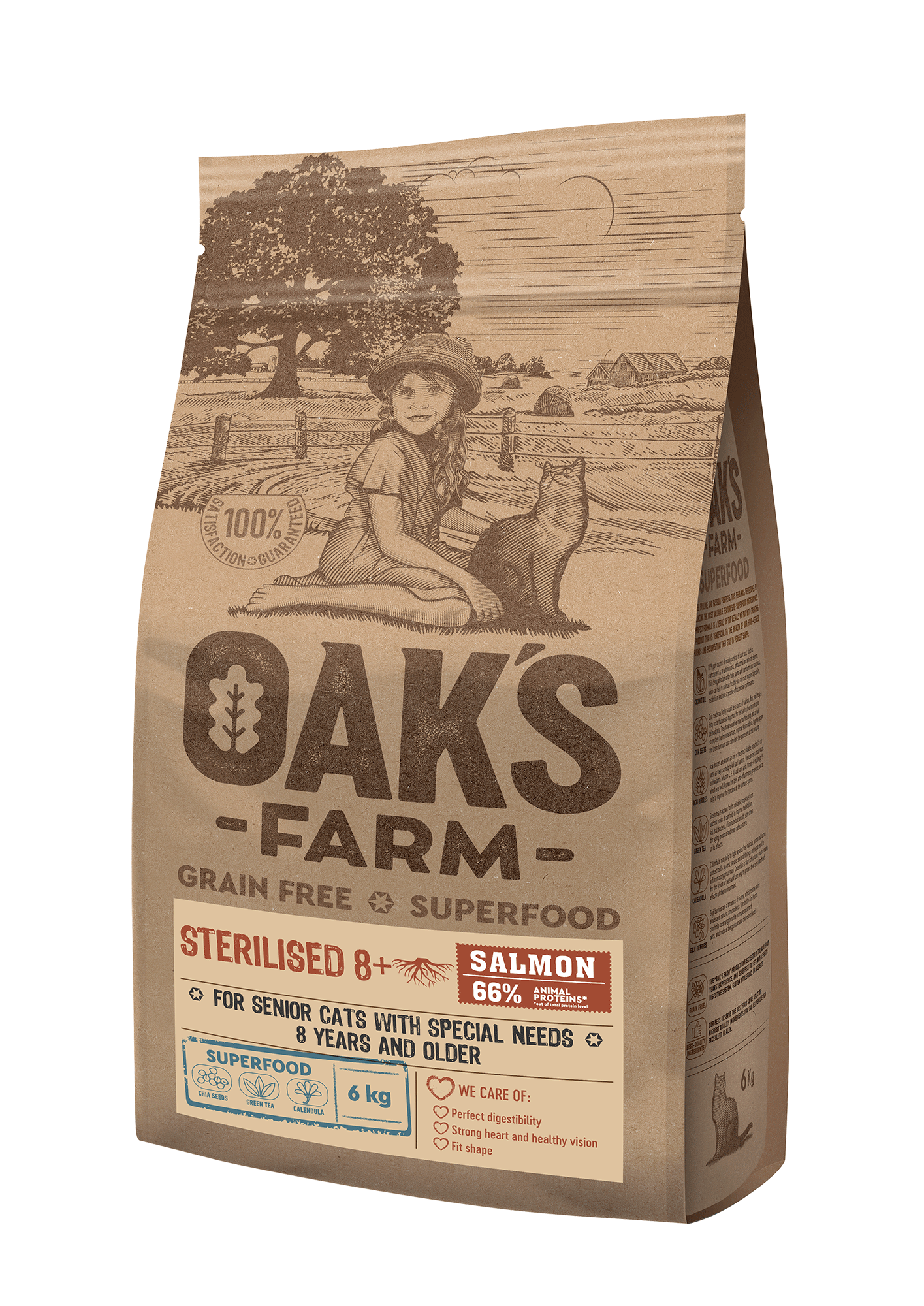 Sterilised 8+ cat salmon
feed for sterilized, older cats from 8 m. with salmon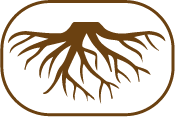 STERILISED 8+ CAT SALMON
feed for sterilized, older cats from 8 m. with salmon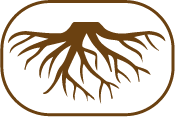 OAK'S FARM Grain Free Salmon Sterilized 8+ Cat greasy feed with salmon and krill for sterilized older cats is a fully balanced, hypoallergenic, Superpremium class feed with superfood and organic ingredients. This food is for weight control, obese, prone, older cats.
Perks
Protein sources
OAK'S FARM product line is created by choosing only the highest quality, natural ingredients. The main source of protein in food is salmon. It, like krill, is rich in Omega-3 acids designed to maintain healthy skin and shiny coat to improve brain function. Salmon is easily digested and does not cause allergic reactions.

Rich in vitamins
Contains vitamins A, D3, E, which strengthen the pet's immune and nervous systems, strengthen the coat and skin and give them a healthy and natural shine.

Ingredients
Composition: salmon 46 % (dried and finely ground), potato flakes, peas, pea protein, sweet potato, poultry fat, sugar beet pulp, brewer's yeast, linseed, salmon oil (1 %), cellulose, chicory extract, mannan-oligosaccharides (MOS), yucca extract, chia seeds (0,1 %), green tea (0,05 %), marigold meal (0,02 %). 
Additives/1 kg: nutritional additives: vitamin A (3a672a) – 25000 IU, vitamin D3 (3a671) – 1875 IU, vitamin E (3a700) – 688 mg, iron(II) sulphate monohydrate (3b103) – 62,5 mg, calcium iodate anhydrous (3b202) – 1,9 mg, copper(II) sulphate pentahydrate (3b405) – 6,3 mg, manganous sulphate monohydrate (3b503) – 25 mg, zinc sulphate monohydrate (3b605) – 143,75 mg, sodium selenite (3b801) – 0,125 mg, taurine (3a370) – 1250 mg, L-carnitine (3a910) – 50 mg. Technological additives: antioxidants: rosemary extract, tocopherol extracts from vegetable oils (1b306(i)), anticaking agent: clinoptilolite of sedimentary origin (1g568).      
Analytical constituents: crude protein – 31 %, crude fibres – 3 %, crude fat – 12 %, crude ash – 8,7 %, calcium – 1,1 %, phosphorus – 0,9 %, potassium – 0,7 %, sodium – 0,45 %, magnesium – 0,06 %, Omega-3 fatty acids – 0,89 %, Omega-6 fatty acids – 2,31 %.
Daily rate
Feeding instructions: serve the food dry. Clean, fresh water should be available at all times.
Feeding guide: see table.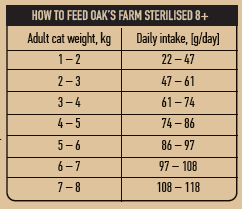 The amount presented in table are guidelines only and should be adapted according to individual cat needs.
Store in a cool, dry place – temperature should not exceed +25 ⁰C. 
Made in European Union.
Batch Nr. and Best Before date: see coding on package.